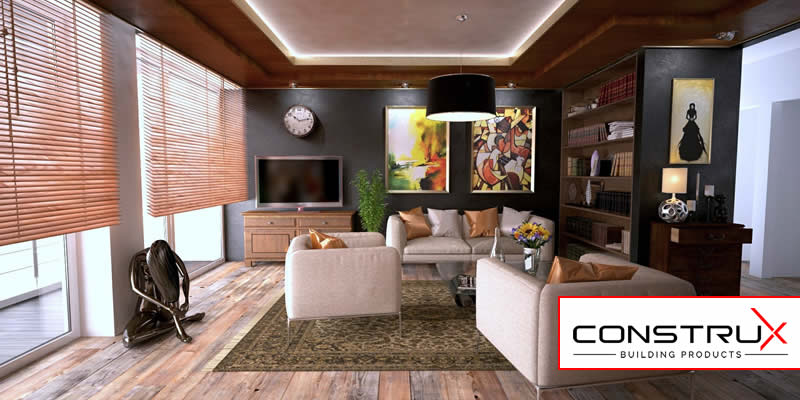 6 Tips To Choose The Best Material For Your Home Renovation
Renovating a home can be very exciting and overwhelming at the same time. Some people prefer to contact professional home renovation companies whereas others do it themselves. But the most essential point before starting your project is to know to ensure that you choose the right building materials or products to accomplish your goal. Basically, home renovation is a gradual process that involves proper planning, hiring expert architectures, selecting the best materials, and working under a budget.
What Do You Mean By Home Renovation?
Generally, home renovation or remodeling is the process when you are improving a broken, damaged, or outdated residential structure to make it more aesthetically pleasing or more functional – or both. Well, it seems you have finally decided to renovate your home. Let's get to know some tips that will help you in choosing the right materials.
Budget Of The Entire Renovation Project:
The cost of home renovation materials is something that will impact your decision when it comes to materials. If you are thinking of replacing the countertops with granite or marble material then it will be more expensive than other ceramic or laminate products. However, while choosing you must invest in high-quality materials that are worth the price tag and will last for a long time.
The Materials Should Impart Aesthetic Appeal To The House:
Everyone wants their house to look elegant and attractive after renovation. Hence you must choose materials that are keeping with the aesthetic appeal of the house. Your choice of materials must complement the house's current design structure.
Material Color And Style: Before you choose a specific color, you must consider the dominant color of the rest of the decor. If you are really wishing to have all the attraction drawn towards the new amazing cabinets or double sink, then try to keep the color of the floor and walls very subtle. Sometimes, even wood alone can create a warm look with its various shades, ceramic tile and vinyl have the most variation in terms of color.
You Must Be Meticulous While Choosing The Layout, Finishes, And materials:
Once you are ready with your plans, it's time to select the best materials for your home renovations. You need to be careful while making the decisions and always consider the architectural integrity of your house. To make your house stand out in the area of classic buildings, then you must go for high-tech steel and glass exteriors. The flow between the different styles will impart a sophisticated look.
The materials you choose must be subtle and create an impact on the surrounding areas.
Keep In Mind The Durability Aspect Of The Materials:
Durability must always be considered as the most important factor while choosing the best materials for your home renovation. Most of the time, it might happen that the materials may be aesthetically appealing but would be durable at all.
In addition, your lifestyle also plays a vital part in making the final decision. In case you have pets or young children, then your prime focus should be durability (choosing the materials that could last-long).
Maintenance Requirements Of The Materials:
Generally, people prefer to have the kitchen and bathroom floors that have low maintenance requirements. So you can go for resilient flooring or vinyl flooring that can last long with a bit of routine care. If you prefer to have stone flooring then multi-color slate or granite or ceramic flooring would be best for you. These flooring's do not require high-maintenance.
Summary:
With advancements in the construction business, there has been a great impact on all the important aspects of this sector. The professionals are making use of 3D home renovation software to come up with innovative ideas and designs. If you are a homeowner and seeking ways to embark on the remodeling of your house, then you must spend your time considering the best construction materials for your house. Before making your final decision, you must take a look at your pre-defined budget and then finalise materials that are ideal for your project.
Tags :